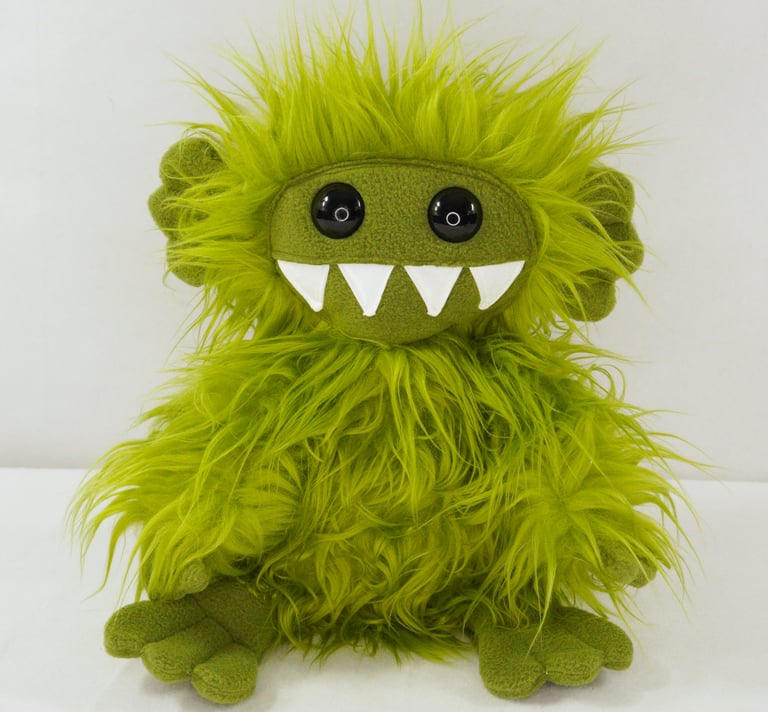 Chomper is a water dwelling species of wildlings that was just discovered!
He has green fur as well as green skin. He also has huge black eyes and a mouth full of pointy teeth. Instead of the usual fingers and toes, he has flippers! He also has big green face fins.
🐟
Please allow 2-4 weeks for delivery as they will be made to order, in the order they have been received.
🐟
Childlings are 10" tall not including their legs. Childlings sit up on their own.
🐟
All wildlings are made with faux fur, fleece, and cotton fabrics. They have safety eyes and are not recommended for small children. They are stuffed with a combination of polyfill and their own scraps and they also have pellets in the bum and hands.