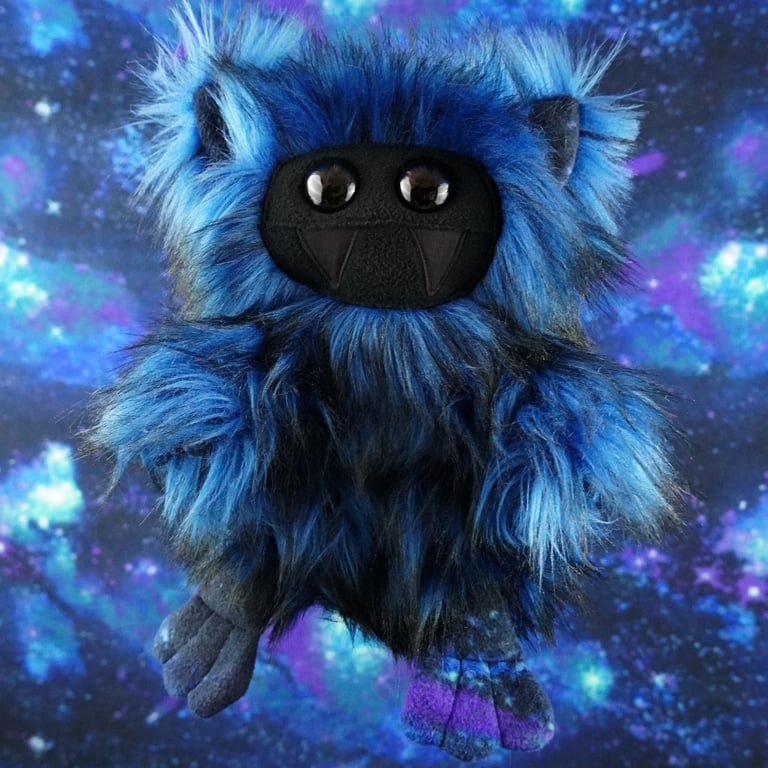 "Is Inky made out of space, or is space made out of Inky?"
Life in space can get boring, and these are the kinds of things a space elemental ponders while swimming around in space. The answer is of course that space is made out of Inky... Right?
🌌
🌌 Inky's Features🌌
• Soft, thick blue and black fur
• A black fleece face with two huge eyes, and two black fangs
• Two adorable cat ears with galaxy fabric inside
• Galaxy fleece flippers
• A mischievous personality 🌚
🌌
Childlings are 10" tall not including their legs. Childlings sit up on their own.
All wildlings are made with faux fur, fleece, and cotton fabrics. They have safety eyes and are not recommended for small children. They are stuffed with a combination of polyfill and their own scraps and they also have pellets in the bum and hands.