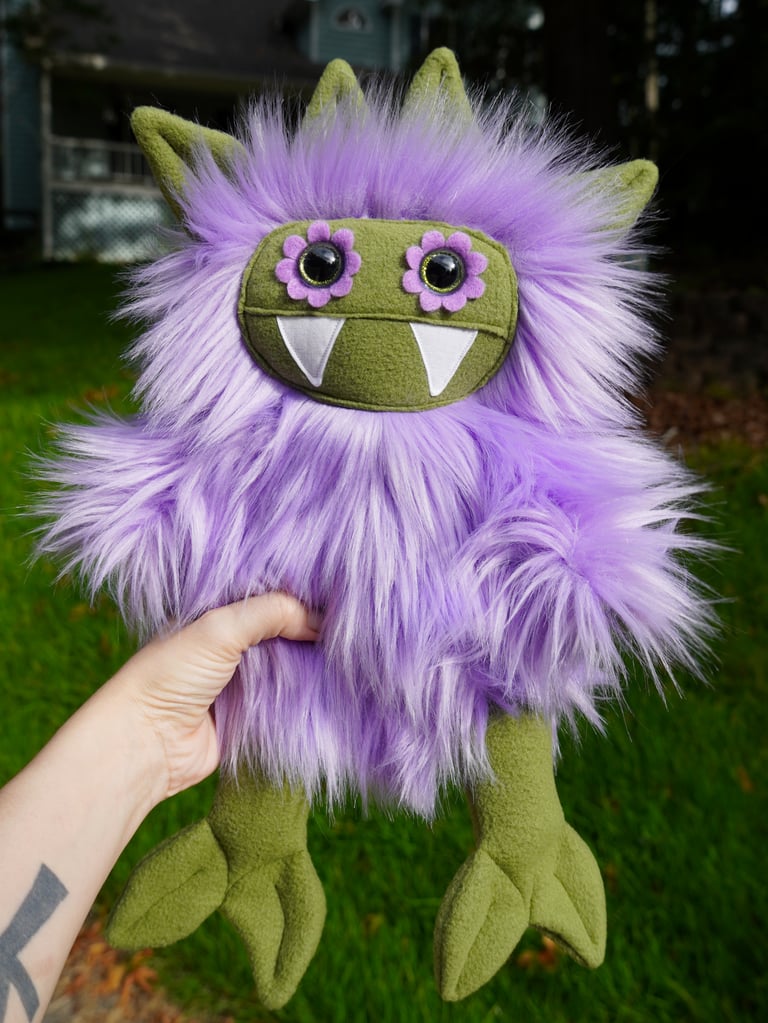 Lavender, a flower elemental. (Weighted to 1LB)
Lavender has a crown of leaves, so she's convinced that makes her royalty! Her regal personality helps keep her siblings in check when they are performing their duties as elementals.
🌷
Lavender's features
• Soft and thick light purple colored fur
• A crown of leaves atop her head
• Leafy green face and feets
• Two white fangs
• Sparkly green eyes with purple flowers
• Weighted to 1 LB
🌷
Childlings are 10" tall not including their legs. Childlings sit up on their own.
🌷
All wildlings are made with faux fur, fleece, and cotton fabrics. They have safety eyes and are not recommended for small children. They are stuffed with a combination of polyfill and their own scraps and they also have pellets in the bum and hands.