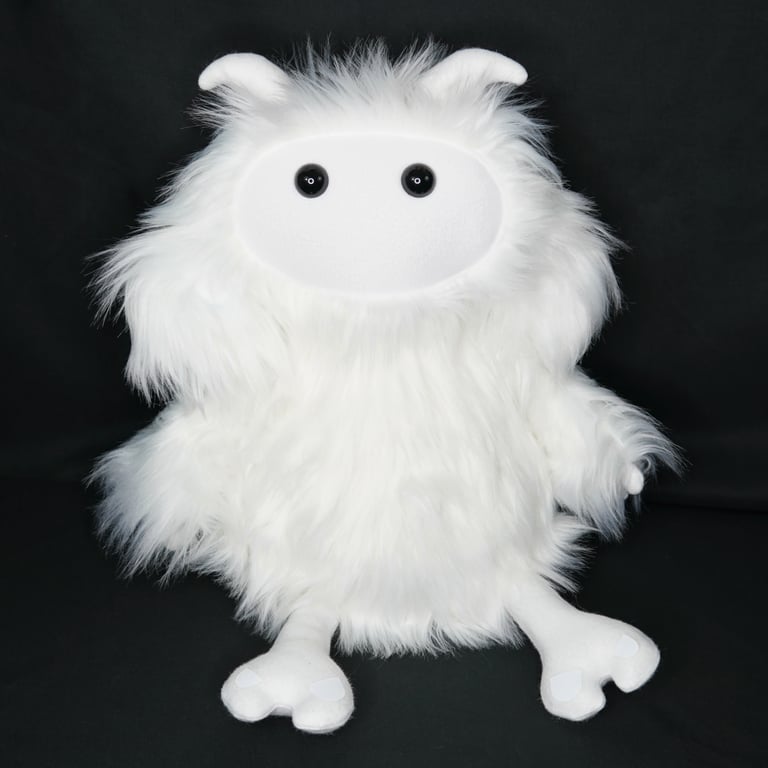 No one knows how long this ghost has been haunting the cemetery at the end of Greenwood Court. It's been in the urban legends surrounding the place for as long as anyone can remember. It's origins only known to itself, it wanders the cemetery as if looking for something it lost long ago.
👻
It whispered to me that it is now looking for a new place to haunt. The cemetery is a lonely place and they are ready to move on. Are you brave enough to bring this ghost home?
👻
👻
This Jumbo plush weighs 3lbs8ounces. It sits at around 18". All wildlings are made with faux fur, fleece, and cotton fabrics. They have safety eyes and are not recommended for small children. They are stuffed with a combination of polyfill and their own scraps. They are weighted in the bum and hands with poly pellets.